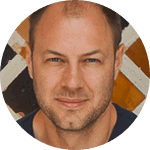 I have been a professional photographer since 2006. My clients are often businesses or professional people, musicians and private individuals. Anyone who needs professional photos to represent themselves or their business.
Hopefully my amenable, friendly and relaxed approach will help you feel at ease while I take your photo. Even if you book a relatively simple headshot session I will bring just enough of your personality out to make you actually look like you in your photos. If you book me for a longer session we'll be able to spend a bit more time creating images that capture different aspects of your personality and make you look exactly like you want to.
If you have been tasked with  arranging photography for your company or organisation, I can help with the whole process. Just let me know.
The first thing 90% of the people who come into the studio say to me is "I hate having my photo taken". So do I. It's something I understand so I work with all of my clients to help them not hate having their photo taken. During the shoot I'm very open to feedback and will show you the photos I'm taking as we go so you can make any changes or suggestions that you like.
In addition to being a photographer, I also run photography courses where I teach people about portrait photography.
I have a studio in Kennington or work on location. I am happy to provide advice and help find locations if needed.
Pricing
Headshot shoot for one person including 5 retouched images – £140.
Portrait photography session for one person, resulting in 10 retouched images in different settings and with a variety of looks – £240.
Musicians – from £140 for 5 images, to £240 for a longer session and 10 images.
On site staff portraits or headshots for up to 12 people in half a day, £350. Depending on your requirements, I can photograph up to 60 people in one day, let me know if you need photos of lots of people.
For corporate events half a day of coverage is £375, or a full day is £550. Rates include editing of the final images.
Feel free to call me on 07779 082 909 or send me an email to discuss your budget and requirements.